Created on August 5, 2017. Last updated on October 10th, 2022 at 05:38 pm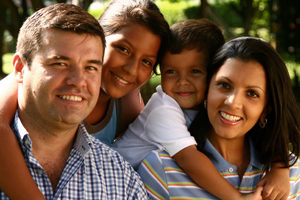 Do you want to know how to best support your kids?  Do you wonder if your child or adolescent has a mental health problem and want to know what to do about it?
Please explore the free video library below.
Featured Videos:
Teaching Online Organizational and Virtual Learning Skills (TOOLS).  These brief videos teaching evidence-based strategies were created by the University of Maryland ADHD Program with support from the Stroud Foundation.
What is Behavior Activation?
How to Use a Calendar System
Creating a Home Workspace
How to Manage Emotions
Tips for Communicating with Parents
Staying Connected with Friends
Prioritizing What's Important
Creating Daily Routines
How to Sleep Better
Breaking Down Assignments & Tasks
Tackling Unhelpful Thoughts
Essentials for Parenting Toddlers and Preschoolers.  These brief (approximately 3-4-minute) videos from the CDC review basic parenting concepts related to behavior management, play, and communication.
Florida International University's Center for Children and Families created a video library for parents/caregivers.  Watch interviews with experts on topics relevant to youth mental health such as ADHD, anxiety, autism, divorce, suicide, aggression, and teen substance use.
If you are an educator or practitioner looking for training tools, please explore the resources provided at the main website of the Society of Clinical Child and Adolescent Psychology.