Created on August 5, 2017. Last updated on September 28th, 2018 at 03:06 pm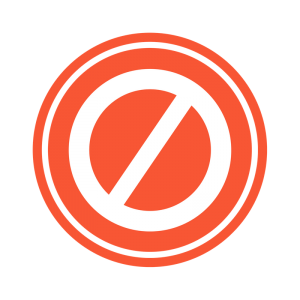 Rule breaking and behaving in ways that are upsetting or troubling could be a sign that a child or teen could have ADHD or a disruptive behavior disorder. You can read about each disorder and the known effective treatments by following the links below.
If you have questions about your child's behavior or symptoms, please seek the advice of a clinical child and adolescent psychologist. You can find a directory here.
Sources for Rule Breaking, Defiance, and Acting Out
Bierman, K.L, Coie, J.D., Dodge, K.A., Foster, E.M., Greenberg, J.E., Lochman, et al. (2004). The effects of the Fast Track program on serious problem outcomes at the end of elementary school. Journal of Clinical Child and Adolescent Psychology, 33, 650-661.
Comer, J.S., Chow, C., Chan, P., Cooper-Vince, C., & Wilson, L.A.S. (2013). Psychosocial treatment efficacy for disruptive behavior problems in young children: A meta-analytic examination. Journal of the American Academy of Child and Adolescent Psychiatry, 52, 26-36.
Cornacchio, D., Bry, L.J., Sanchez, A.L., Poznanski, B., & Comer, J.S. (2017). Psychosocial treatment and prevention of conduct problems in early childhood. In J.E. Lochman & W. Matthys (Eds.), The Wiley Handbook of Disruptive and Impulse-Control Disorders. NY: Wiley.
Kaminski, J.W., Valle, L.A., Filene, J.H., & Boyle, C.L. (2008). A meta-analytic review of components associated with parent training program effectiveness. Journal of Abnormal Child Psychology, 36, 567-589.
Ollendick, T.H., Greene, R.W., Austin, K.E., Fraire, M.G., Halldorsdottir, T., Allen, K.B., Jarrett, M.A., Lewish, K.M., Smith, M.W., Cunningham, N.R., Noguchi, R.J.P., Canavera, K., & Wolf, J.C. (2016). Parent management training and collaborative and proactive solutions: A randomized control trial for oppositional youth. Journal of Clinical Child and Adolescent Psychology, 45, 591-604.
List of resources to rule breaking, defiance, and acting out
How to establish a Daily Report Card for identifying, monitoring, and changing problematic classroom behaviors:
https://ccf.fiu.edu/_assets/pdfs/how_to_establish_a_school_drc.pdf
Your Defiant Child: 8 Steps to Better Behaviorby Russell Barkley, Ph.D. and Christine M. Benton (Book for parents of strong-willed children):
https://www.guilford.com/books/Your-Defiant-Child/Barkley-Benton/9781462510078
Your Defiant Teen: 10 Steps to Resolve Conflict and Rebuild Your Relationshipby Russell Barkley, Ph.D. and Arthur L. Robin, Ph.D. (Book for parents of strong-willed teenagers):
https://www.guilford.com/books/Your-Defiant-Child/Barkley-Benton/9781462510078
The Explosive Child: A New Approach for Understanding and Parenting Easily Frustrated, Chronically Inflexible Children by Ross Greene, Ph.D. (Book for parents of children who exhibit severe temper outbursts:
https://www.harpercollins.com/9780062270450/the-explosive-child/
Disorders